This post brought to you by Ditch The Space. All opinions are 100% mine.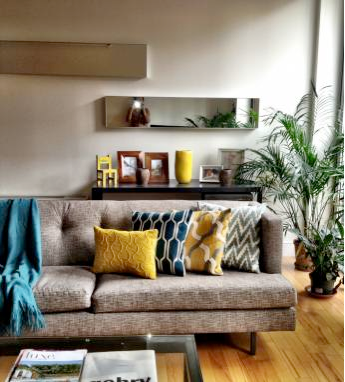 We haven't rented in over 26 years and when I did, we always paid more to rent month-to-month, rather than get tied into a lease. So why then was I excited to find out about a new service called Ditch the Space that gives people a place to list their short-term rentals? It's because I dream of living in Manhattan for 6 months to a year sometime in the next 5 years and with Ditch the Space, that dream just might become a reality!
It's a place where people can list their New York City apartments and lofts as well as retail and office space for a small listing fee. Plus, they can offer incentives like discounts, furnishings, and more to make them more attractive to renters.
Ditch the Space – How Does it Work?
For the lister, it's a quick post about the location, type of rental (sublet or short-term) the amenities, the time it's available, and photos. Lots of photos. Once the listing is up on the Ditch the Space site, the lister can exchange details with prospective renters via the site, arrange a showing, or negotiate additional terms.
For renters, it's a chance to search for the perfect rental space based on features, price, location, or the time left on the lease (or total rental time available). Once you find a spot you're interested in, you contact the owner/ leasee through the site.
Ditch the Space – What's it Cost?
The listing fees on Ditchthespace.com are extremely reasonable. Listings start at $4.95 for 2 weeks with discounts for longer listings. For renters, the site charges a small fee, around 50 cents, for each contact (or pay $14.99 for a year unlimited).
Ditch the Space – Finding a Short-term Rental in NYC
While Ditch the Spaces' online marketplace connects a potential leasee and subleter/renter, remember that you should always do your own due diligence and background/financial checks. That said, this is by far the easiest way I've found to find a short-term rental. It opens up all kinds of possibilities for empty nesters like me who have time and money to travel, but want to really experience a location for a few months, instead of cramming it all in during a week of vacation.
It also gives a leasee a chance to get out of a lease if their needs change during the lease period (be sure to check your lease for restrictions on subletting).
What do you think? Have  you ever dreamt of renting in NYC?
Connect with Ditch the Space & Learn More
Their Ditch Is Your Gain
Ditch The Space's Blog
Premium Service for brokers and property managers