This post brought to you by Dollar General. All opinions are 100% mine.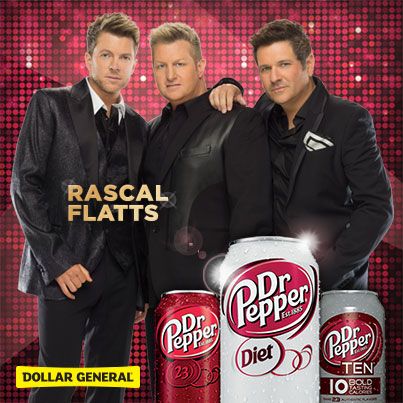 I'm learning to like country music. As more and more country artists walk the thin line between pop and country, I'm finding more to love about the genre. But there are millions of hard core country fans and for them the Academy of Country Music® Awards is their fandom nirvana. What would make it even better? A chance to actually attend the event and see all of their favorite country artists in person, on the red carpet, and performing live.
Even a minor country music fan like me would love the experience and the chance to be a country music insider, if only for a few hours. And it's more than a dream for one lucky person thanks to Dollar General. They're currently running a contest where the winner will get their dream of being a guest at the ACM Awards! Walk the red carpet like a celebrity and get a glimpse of Country's popular acts like Rascal Flatts!
Enter to Win – Dr Pepper ACM Awards Sweepstakes
Sadly I can't enter. My state is not included in the list of those who can enter. But most are, so check the list and enter! It's easy – name, address, and email address is all that's required to register and then you're entered to win!
If you're the one lucky winner, you'll be treated like a star! Be sure to take lots of pictures so I can share in your amazing day and would you do me a favor and say "hey" to the Rascal Flatts guys?  I love their music!
Who would you love to meet? Who's the country star you'd be so excited to meet? Or what song do you hope is performed?