This post brought to you by Carton Smart. All opinions are 100% mine.

Some people think that one family can't make a difference on the path our planet is making. I disagree.
Be Carton Smart
If every family made one small change, wouldn't that add up to one big revolution? A revolution where we make everyday choices that benefit us and the earth? I think so. In fact, one easy way for me to make an impact is to choose glass or paper over of plastic and I do that at every opportunity.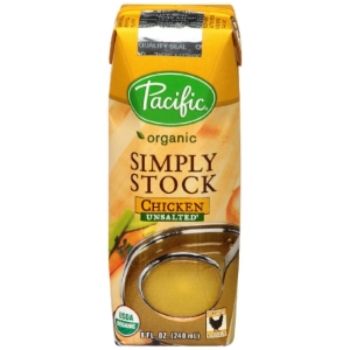 But I've recently learned there's another easy swap I can make that benefits the earth as well and that's choosing Tetra Pak cartons over plastic and cans.  Pacific Foods, one of my favorite organic canned products producers, makes some of their most popular holiday products available in shelf-stable Tetra Pak cartons. I've been buying their organic chicken stock and never really realized that the container was such a great choice.
Tetra Pak cartons are made up of 70% paper and that paper is made from a renewable source of Forest Stewardship Council certified trees which are harvested and regrown. These cartons use less space, are reclosable, and they preserve the nutrients and flavor of food packaged in them without the use of preservatives.
These unique cartons are are lighter than cans so they save on transportation costs and the use of fossil fuels as well.
But maybe the most impressive part of Tetra Pak cartons is that they're recyclable and because of their construction, they result in up to 60% less waste in the landfill that traditional cans.
Check out the Pacific Foods Kit and consider swapping some of your holiday ingredients to these earth-friendly products:
Pacific Foods Organic Pumpkin Puree
Pacific Foods Organic Jellied Cranberry Sauce
Pacific Foods Organic Chicken Simply Stock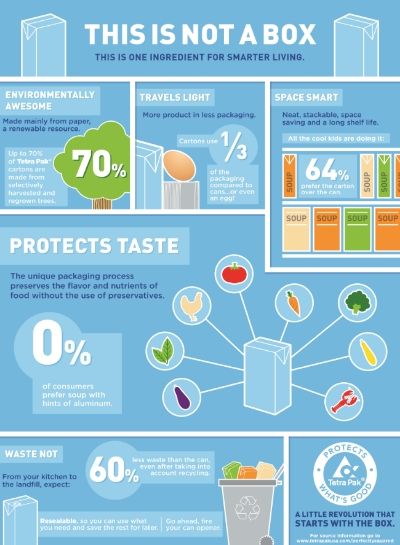 I'll be stocking up on the Pacific Foods Organic Pumpkin Puree this holiday season to make my favorite no-bake pumpkin shooters and pumpkin cheese cake. Yum!
This holiday season, get #cartonsmart and while you're feeding your family, be an earth steward and choose cartons.
Connect & Learn More
Be Carton Smart
Tweet @CartonSmart
Follow #CartonSmart on Pinterest