Em participated in the Decade of Kissimmee Memories event which included a trip to Sea World Orlando. All travel expenses were provided by Experience Kissimmee; however, all opinions are Em's.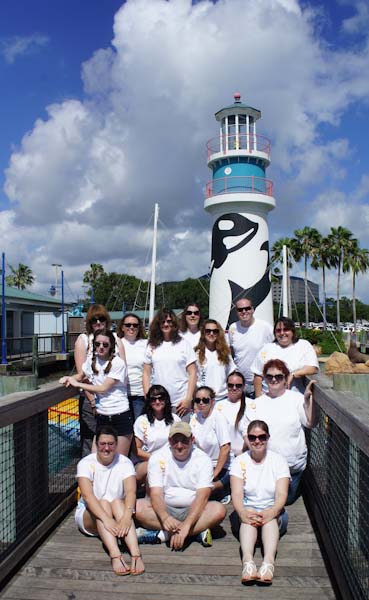 Sea World in Orlando, FL is a great interactive wildlife theme park. In addition to seeing sea creatures,  there are rides and games that are fun to do.
I joined 14 other bloggers in a 1-day event at Sea World as part of the Decade of Kissimmee Memories trip. While we were fortunate to be able to spend 6 hours in the park; however,  I would have loved to have the opportunity to stay longer – there were so many wonderful things to do.
Top 4 things you should do at Sea World Orlando
Touch/feed the dolphins
This was by far, is my absolute favorite thing to do at the park. I got the chance  to actually reach into the water and slide my hand along the dolphins body. I wasn't sure what to expect when I touched them, but they felt very smooth and I loved it. I was able to touch a dolphin four different times. It does take a bit of patience as you need to wait for them to approach you, but it is completely worth it. If you are willing to wait in a long line you can buy fish to actually feed the dolphins, but I didn't have time during this trip to do that.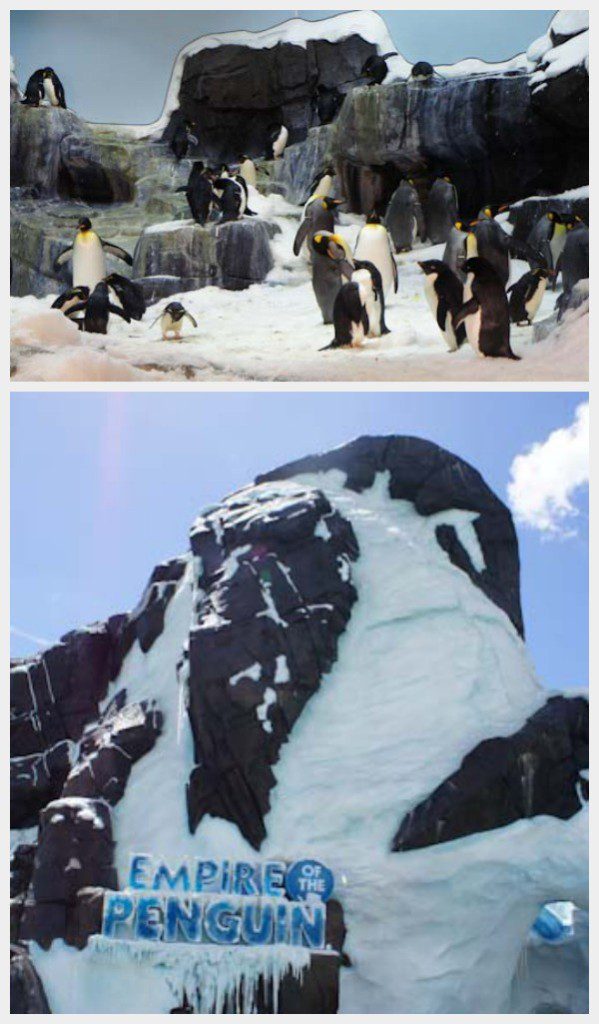 Visit the Antarctic Exhibit
The brand new Antarctic exhibit is completely worth the wait. The ride is short, but fun and at the end a roller door lifts to reveal the all new penguin exhibit. It was awesome! Getting off the ride you step into the penguins home. It is cold in the exhibit, but not for Michiganders. This exhibit brings visitors up close and personal with three types  of penguins. In fact, this is the closest I've ever been to penguins.
Shamu Show
Giant Orca whales put on quite a splashy show. Be sure to get there early to get a good seat. If you sit in the splash zone you will get soaked. We sat up higher and had great views of the show. I loved watching the Orca's jump into the air and land with a great big splash.
Polar Parlor
A visit to Sea World isn't complete without some ice cream. It was hot, hot, hot during our visit and the ice cream melted fast but it was so very good. The line may be long, but it's worth the wait. Polar Parlor is located near the entrance so it makes a great stop on the way out of the park.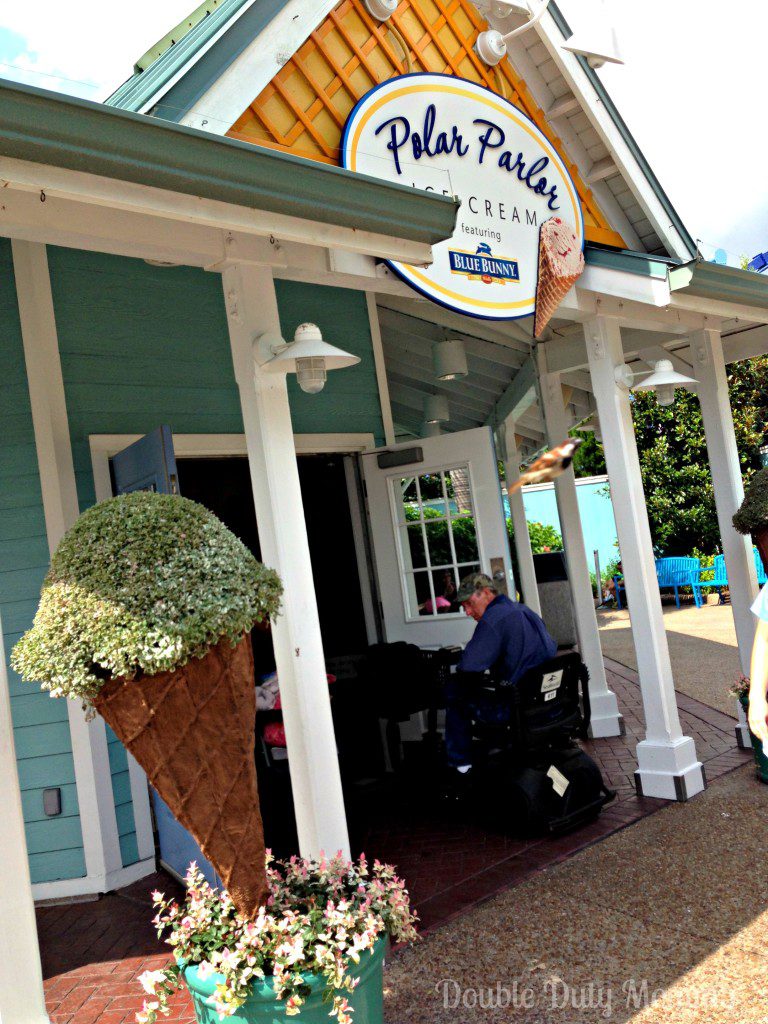 Special thanks to Sea World for inviting us to visit.
---
Photo Credit: Polar Parlor by Double Duty Mommy and used with permission.