Em will be visiting the Decade of Kissimmee Memories event and blogging her experience. All travel expenses will be provided by Experience Kissimmee; however, all opinions are Em's.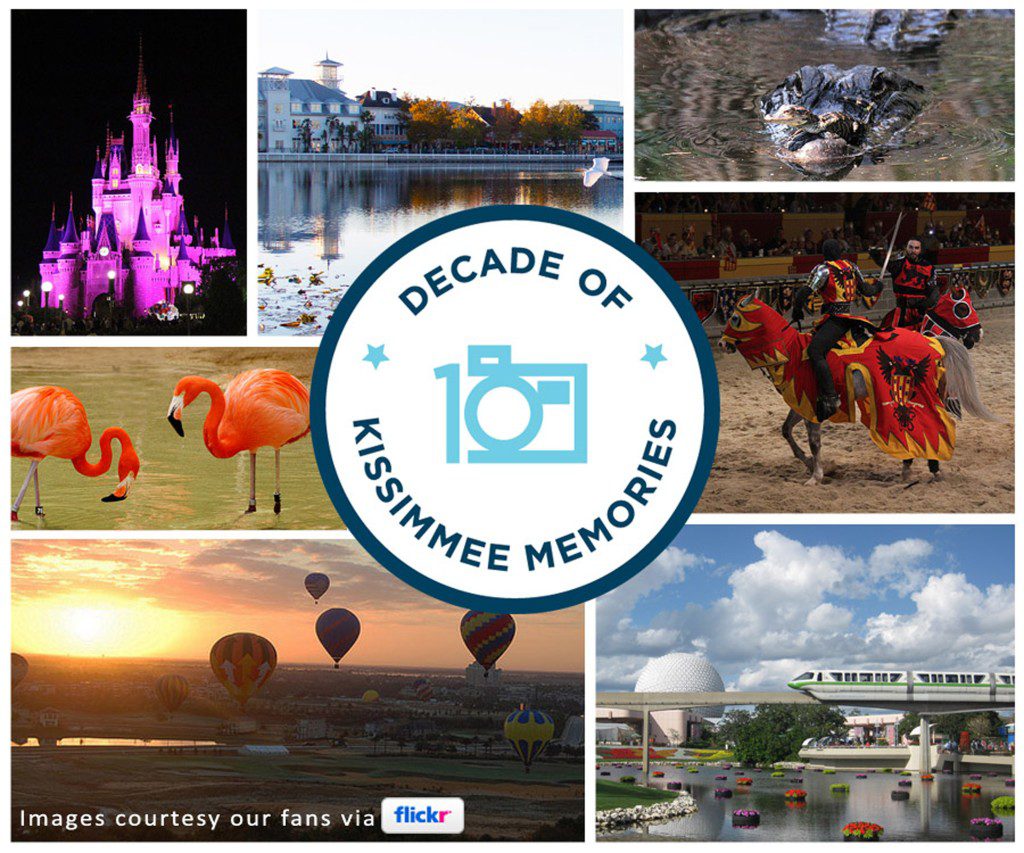 How awesome would it be to win a vacation a year for the next ten years. No worries about airfare, hotel accommodations or rental cars. Just book your trip and go without having to break out the credit card. That is exactly what Kissimmee, FL is offering the grand prize winner of their Decade of Kissimmee Memories contest!
Entrants were asked to submit a video sharing what they would do with their 10 years of Kissimmee vacations. The contest had over 1,500 video entries and, after a lot of hard work, the entries have been narrowed down to the top five finalist. Those top 5 finalists have their videos on the Decade of Kissimmee Memories Facebook page and they are depending on you to decide who wins. You can vote on your favorite video between now and June 10th at 11:59 a.m. E.T. The Grand Prize winner will be announced at a live event in Kissimmee on June 11.
Decade of Kissimmee Memories Finalists
The five finalists are Jane H. from Highlands, N.J., Brooke S. from Grand Rapids, Mich., Jim T. from Murrells Inlet, S.C., Joel L. from Culver City, Calif., and William D. from Nashville, Tenn. To vote, visit the Decade of Kissimmee Memories Facebook page to watch their videos and vote for your favorite one.
As a bonus, when you vote you are entered to win a $500 USD Visa Gift Card! You can vote daily to increase your chances of winning. Just think of the fun you could have with that!